According to the "Malwarebytes Newsletter", the most coveted spyware is Pegasus.
Views expressed in this cybersecurity-cyber war update are those of the reporters and correspondents.
Accessed on 01 March 2022, 0202 UTC.
Content provided email subscription to "Malwarebytes Newsletter."
Source:
Please click link or scroll down to read your selections.
Having trouble viewing this message? Click here to view this as a webpage.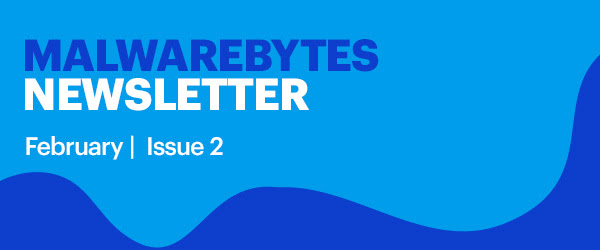 What's new at Malwarebytes
Get 30% off Malwarebytes Premium
Up your security game and get 30% off Malwarebytes Premium. Get advanced, always-on protection against viruses, malware, spyware, and more. Upgrade today and save!
Get 30% off
By the numbers
69% of business IT teams reported not having enough resources in our 2021 annual remote work survey of over 600 Security/IT decision makers. To help your business save time – get one-click, cloud-based protection and save 25% online this month.
See promotion
Did someone forward this email to you? Get your own copy delivered straight to your inbox.
Protection for you, anywhere, on any device
Malwarebytes offers innovative (and free) cybersecurity for your Windows, Mac, Android, Chromebook, and iOS devices.
For the latest cybersecurity news and information, please check the blog sidebar, links, and twitter posts.
Thanks for joining us today.
Russ Roberts
https://paper.li/RussellRoberts (machine learning, artificial intelligence, IoT, and information security.