Hackers try to target European officials to get info on Ukrainian refugees, supplies.
Views expressed in this cybersecurity-cyber war update are those of the reporters and correspondents.
Accessed on 03 March 2022, 0400 UTC.
Content supplied by email subscription to "The Hacker News Daily Updates."
Please click link or scroll down to read your selections.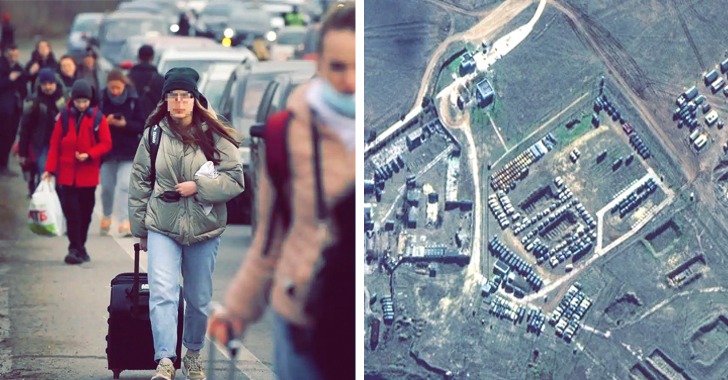 Hackers Try to Target European Officials to Get Info on Ukrainian Refugees, Supplies
March 02, 2022Ravie Lakshmanan
Details of a new nation-state sponsored phishing campaign have been uncovered setting its sights on European governmental entities in what's seen as an attempt to obtain intelligence on refugee and supply movement in the region. Enterprise security company Proofpoint, which detected the malicious emails for the first time on February 24, 2022, dubbed the social engineering attacks " Asylum Ambuscade ." "The email included a malicious macro attachment which utilized social engineering themes pertaining to the Emergency Meeting of the NATO Security Council held on February 23, 2022," researchers Michael Raggi and Zydeca Cass  said  in a report published Tuesday. "The email also contained a malicious attachment which attempted to download malicious Lua malware named SunSeed and targeted European government personnel tasked with managing transportation and population movement in Europe." The findings build on an  advisory  issued by the State Service
Hackers Begin Weaponizing TCP Middlebox Reflection for Amplified DDoS Attacks
March 02, 2022Ravie Lakshmanan
Distributed denial-of-service (DDoS) attacks leveraging a new amplification technique called TCP Middlebox Reflection have been detected for the first time in the wild, six months after the novel attack mechanism was presented in theory. "The attack […] abuses vulnerable firewalls and content filtering systems to reflect and amplify TCP traffic to a victim machine, creating a powerful DDoS attack," Akamai researchers  said  in a report published Tuesday. "This type of attack dangerously lowers the bar for DDoS attacks, as the attacker needs as little as 1/75th (in some cases) the amount of bandwidth from a volumetric standpoint," the researchers added. A distributed reflective denial-of-service ( DRDoS ) is a form of distributed denial-of-service (DDoS) attack that relies on publicly accessible UDP servers and bandwidth amplification factors (BAFs) to overwhelm a victim's system with a high volume of UDP responses. In these attacks, the adversary sends a
LIVE Webinar: Key Lessons Learned from Major Cyberattacks in 2021 and What to Expect in 2022
March 02, 2022The Hacker News
With the COVID-19 pandemic continuing to impact, and perhaps permanently changing, how we work, cybercriminals again leveraged the distraction in new waves of cyberattacks. Over the course of 2021 we saw an increase in multiple attack approaches; some old, some new. Phishing and ransomware continued to grow from previous years, as expected, while new attacks on supply chains and cryptocurrencies captured our attention. We also saw an uptick in critical Windows vulnerabilities, again proving that no matter how many vulnerabilities are found, more will always exist.  As we enter 2022, we are seeing novel attacks originating from the conflict in Ukraine, which will certainly make their way into criminal attacks on worldwide businesses. In an upcoming webinar ( register here ), Cybersecurity company Cynet will provide an in-depth review of the high-profile attacks we saw in 2021 and provide guidance to cybersecurity professionals for 2022. What are the top cyberattacks in 2021 that Cyn
Critical Bugs Reported in Popular Open Source PJSIP SIP and Media Stack
March 01, 2022Ravie Lakshmanan
As many as five security vulnerabilities have been disclosed in the PJSIP open-source multimedia communication library that could be abused by an attacker to trigger arbitrary code execution and denial-of-service (DoS) in applications that use the protocol stack. The weaknesses were  identified and reported  by JFrog's Security Research team, following which the project maintainers released patches ( version 2.12 ) last week on February 24, 2022. PJSIP is an open-source embedded  SIP protocol  suite written in C that supports audio, video, and instant messaging features for popular communication platforms such as  WhatsApp  and BlueJeans. It's also  used  by  Asterisk , a widely-used private branch exchange (PBX) switching system for VoIP networks. "Buffers used in PJSIP typically have limited sizes, especially the ones allocated in the stack or supplied by the application, however in several places, we do not check if our usage can exceed the sizes," PJSIP's
Critical Security Bugs Uncovered in VoIPmonitor Monitoring Software
March 01, 2022Ravie Lakshmanan
Critical security vulnerabilities have been uncovered in VoIPmonitor software that, if successfully exploited, could allow unauthenticated attackers to escalate privileges to the administrator level and execute arbitrary commands. Following responsible disclosure by researchers from  Kerbit , an Ethiopia-based penetration-testing and vulnerability research firm, on December 15, 2021, the issues were addressed in  version 24.97  of the WEB GUI shipped on January 11, 2022. "[F]ix critical vulnerabilities – new SQL injects for unauthenticated users allowing gaining admin privileges," the maintainers of VoIPmonitor noted in the change log. VoIPmonitor is an open-source network packet sniffer with commercial frontend for SIP RTP and RTCP VoIP protocols running on Linux, allowing users to monitor and troubleshoot quality of SIP VoIP calls as well as decode, play, and archive calls in a  CDR  database. The three flaws identified by Kerbit is below – CVE-2022-24259  (CVSS sco
TeaBot Android Banking Malware Spreads Again Through Google Play Store Apps
March 01, 2022Ravie Lakshmanan
An Android banking trojan designed to steal credentials and SMS messages has been observed once again sneaking past Google Play Store protections to target users of more than 400 banking and financial apps, including those from Russia, China, and the U.S. "TeaBot RAT capabilities are achieved via the device screen's live streaming (requested on-demand) plus the abuse of Accessibility Services for remote interaction and key-logging," Cleafy researchers  said  in a report. "This enables Threat Actors (TAs) to perform ATO (Account Takeover) directly from the compromised phone, also known as 'On-device fraud.'" Also known by the name Anatsa, TeaBot first  emerged  in May 2021, camouflaging its malicious functions by posing as seemingly innocuous PDF document and QR code scanner apps that are distributed via the official Google Play Store instead of third-party apps stores or via fraudulent websites. These apps, also known as dropper applications, act a
Second New 'IsaacWiper' Data Wiper Targets Ukraine After Russian Invasion
March 01, 2022Ravie Lakshmanan
A new data wiper malware has been observed deployed against an unnamed Ukrainian government network, a day after destructive cyber attacks struck multiple entities in the country preceding the start of Russia's military invasion. Slovak cybersecurity firm ESET dubbed the new malware " IsaacWiper ," which it said was detected on February 24 in an organization that was not affected by  HermeticWiper  (aka FoxBlade), another data wiping malware that targeted several organizations on February 23 as part of a sabotage operation aimed at rendering the machines unusable. Further analysis of the HermeticWiper attacks, which infected at least five Ukrainian organizations, have revealed a worm constituent that propagates the malware across the compromised network and a ransomware module that acts as a "distraction from the wiper attacks," corroborating a  prior report  from Symantec. "These destructive attacks leveraged at least three components: HermeticWiper f
—–
For the latest cybersecurity news and information, please check the blog sidebar, links, and twitter posts.  Thanks for joining us today.
Russ Roberts
https://paper.li/RussellRoberts (machine learning, artificial intelligence, IoT, and information security)